Pack your bags for Asia, the Pacific Islands, and the Middle East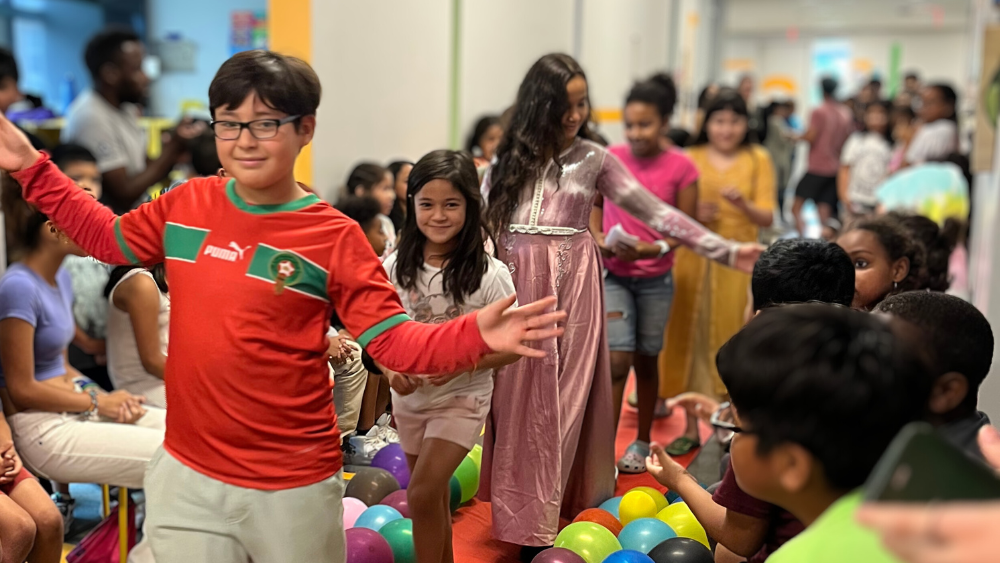 Continue your journey around the world with our students, who are having a great time exploring different regions of the world during Aspire's full-day summer camp! During week three, students jetted off to visit Asia and the Pacific Islands and then adventured around the Middle East during their fourth week. If you missed our blog article on what students were up to during the first two weeks of camp, you can read about their travel explorations here.
Summer camp makes a big impact on students like Jacob, who will be entering fifth grade this fall. He shared that during his two years at Aspire, our programs and teachers have really helped him learn and grow! His favorite part about summer camp is a tie between brain breaks (he especially loves playing Wordle) and hands-on activities where he can build things. His friend Sofia chimed in to say that her favorite part is exploring Aspire's library to see what fun books she can read during daily reading time.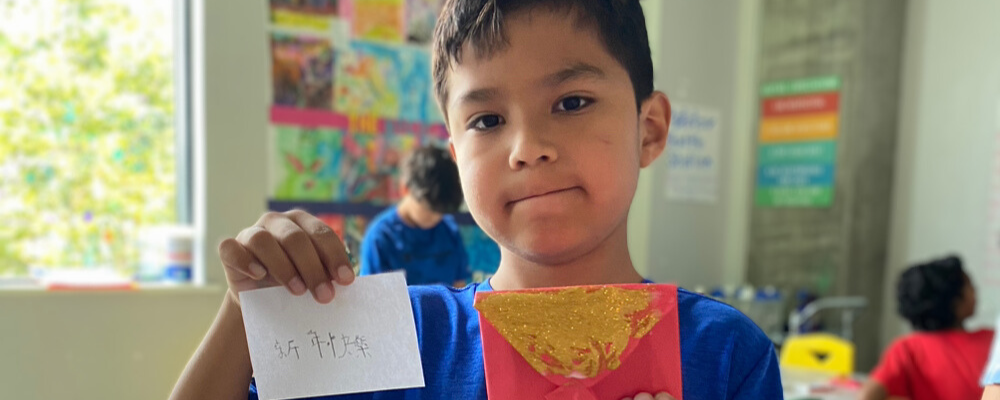 World Tour Stop Three: Asia and the Pacific Islands
Students kicked off the week by exploring the continent with a fun trivia game! They then made their own Lunar New Year cards, complete with a happy New Year message written in Chinese characters. Next, they learned about the history and significance of koi fish in Japanese culture and created watercolor paintings of the fish. Students also got moving with an interactive lesson on Hula and Tahitian dance moves. This fun dance lesson even came with a background on the history and differences between the two types of Polynesian dance!
If you've ever considered living as a nomad, you might be interested in the stop students took to Mongolia, where they learned about the Mongolian nomadic lifestyle and constructed yurts out of paper. They also learned about a topic closer to home with a discussion of the history and gentrification of the Eden Center.
Strike a pose and smile for the cameras! The highlight of week three was an Around the World fashion show, where each class researched the fashions of a different country, gave a quick presentation, and then got to do a runway walk on a red carpet lined with balloons!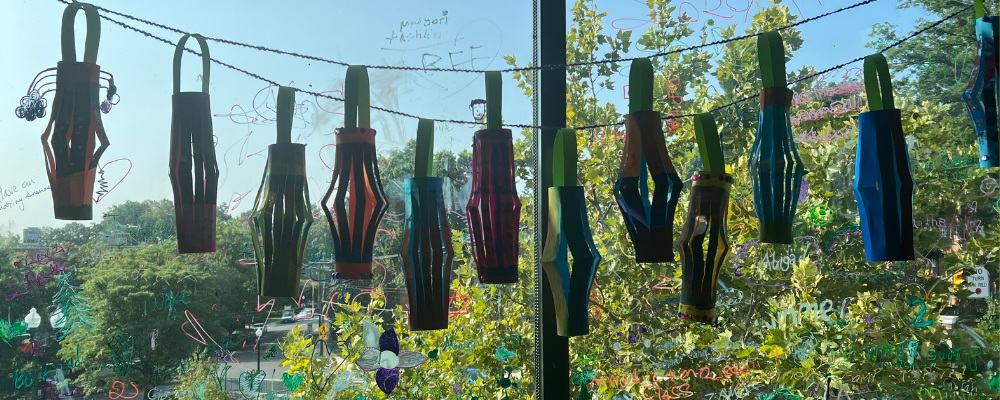 World Tour Stop Four: The Middle East
After leaving Asia and landing in the Middle East, students learned about the tradition of making paper lanterns during the Islamic holy month of Ramadan. The lesson also included a hands-on activity where students made their own lanterns and hung them up in the classroom to enjoy! Then, they learned about the Hıdırellez Festival that's celebrated in Turkey. After exploring the history of this festival, students worked in small groups to create their own festivals that could be celebrated every year. At the end of the week, they loved exploring henna and its significance in different cultures. They even got to practice creating henna designs by tracing their hand on a piece of paper and drawing patterns and designs!
Other sightseeing stops included a trip to Egypt to make paper pyramids for a friend and a visit to Kuwait to participate in camel racing (using cardboard boxes and paper camels). Students also went on a mini taste-testing tour! Middle school students had a blast making their own hummus, and elementary school students got to see the inside of a pomegranate and try its seeds!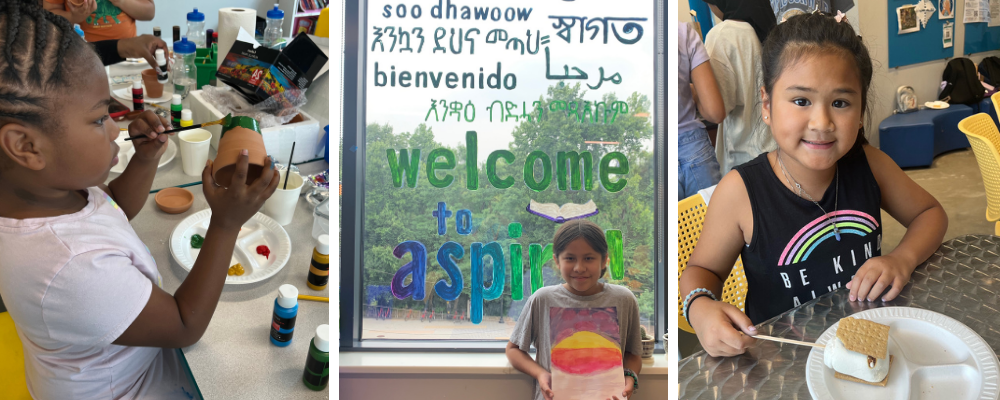 Students Explore New Passions with Guilds
Every Wednesday, students participate in special interest guilds that provide them with the chance to explore a new interest. This summer, popular guilds include the Paint and Sip (juice) guild, where students create paintings using Bob Ross's techniques, and the Cooking guild, where students love making fun food like s'mores and dessert kabobs!
Students also enjoy putting their drama skills into action in the Theater guild, where they are practicing a one-act performance of The Twelve Angry Pigs (a twist on Twelve Angry Men). Other exciting guilds include Mythology, Self-Care, Gardening, Art, Chess, and Dance. There's something for everyone to enjoy!