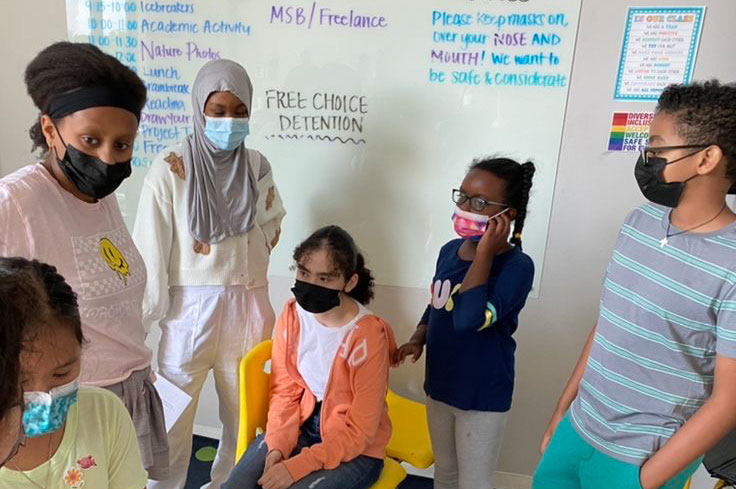 We know how hard the move to middle school can be. If your child would benefit from academic support, we're here to help. We work with students on their study skills and foundational skills in math and reading, provide time for students to work on forming positive relationships and friendships, and provide new hands-on learning experiences, including career exploration. 
Program Hours and Location
Aspire's middle school program runs every school day from bus pick-up to 6pm. Our middle school classroom is only located at the Arlington Mill Community Center.
Middle school students can also enroll in our six-week summer learning camp. Learn more and enroll in summer camp here.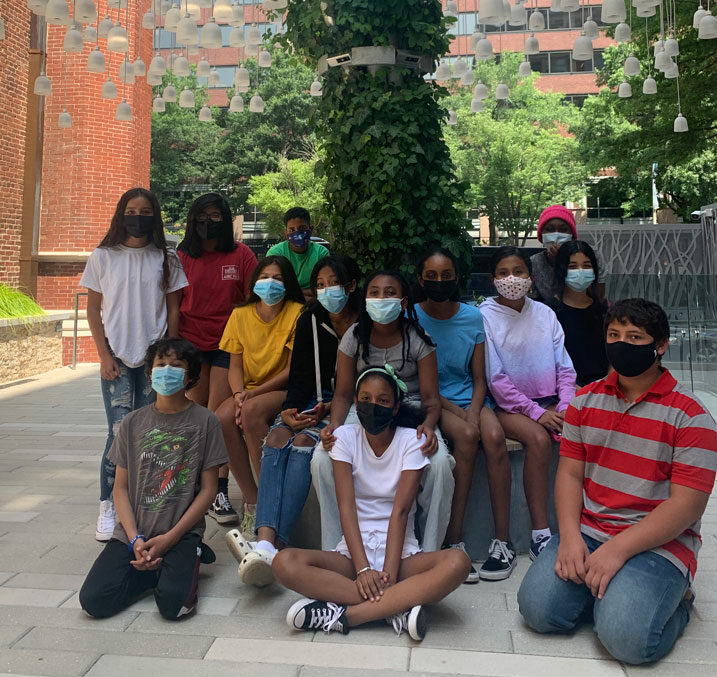 How does Aspire prepare my middle school student for high school?
Aspire works hard to make sure that every one of our middle school students feels confident in their abilities and is ready to enter high school by the end of eighth grade. Your child will receive a range of support every day, including robust academic assistance, tutoring, and targeted homework help followed by at least 30 minutes of dedicated reading and literacy support. Students also receive study skill and note-taking development lessons, followed by individualized support as they put these learnings into practice.
Additionally, your child will work on small group projects including our annual science fair, robotics, STEM career exploration, entrepreneurship, and online safety. Aspire students also explore their creativity with weekly projects led by Aspire's resident artist and go on field trips throughout our summer program where they grow cultural context and connection to their community.
Which middle schools do students come from?
The majority of our middle school students come from Kenmore Middle School, but we also accept students from Thomas Jefferson Middle School and Gunston Middle School.
How do I enroll my child?
Afterschool: Enrollment for our afterschool program typically begins in late summer.
Summer: Enrollment for our summer program typically begins in late March/early April.