Aspire's Final Two Stops Around the World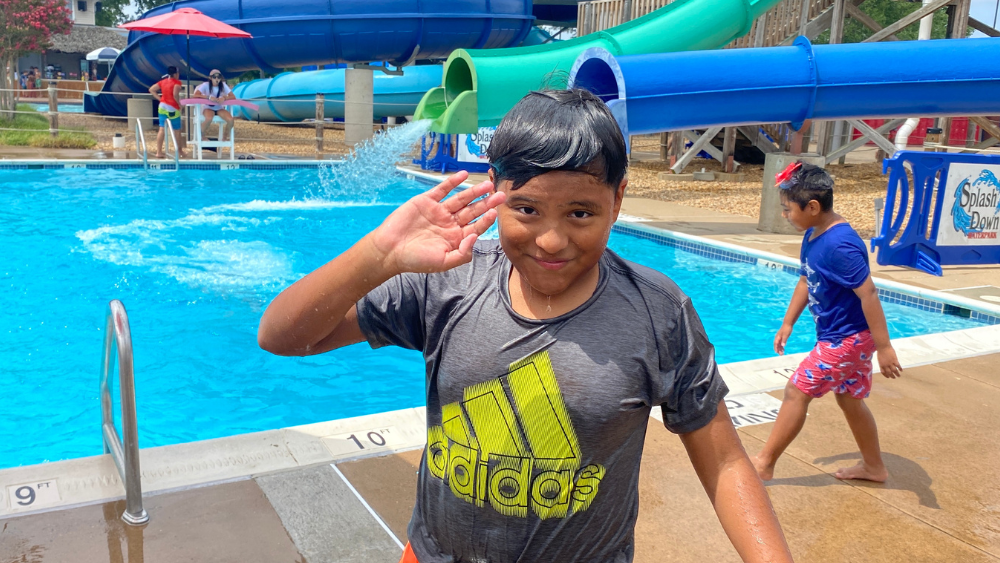 Aspire's six-week, full-day summer learning camp ended with a splash! Students had a wonderful time cooling off with their friends at a local water park. Aspire students also enjoyed outdoor activities at the first NesFest, hosted by Nestlé at Jennie Dean Park. Another highlight from these last two weeks was our middle school students taking on the role of teacher by creating lesson plans and leading classroom activities during the final week at camp.
On the last day of camp, students said tearful goodbyes to their AmeriCorps mentors, program staff, and fellow students. In one student's words, "Thank you for making this the best summer ever!" We also said goodbye to our incredible cohort of summer high school volunteers, so make sure to read more about them below!
If you missed our earlier updates about students' travels around the world, you can catch up on weeks one and two here and weeks three and four here.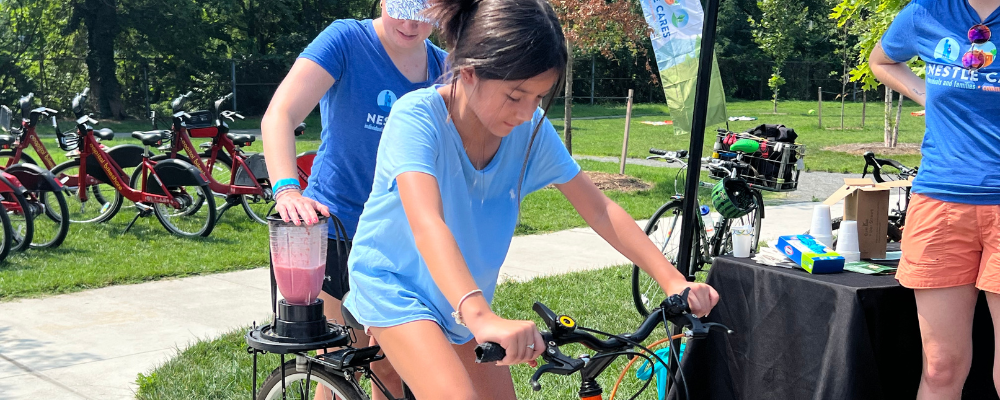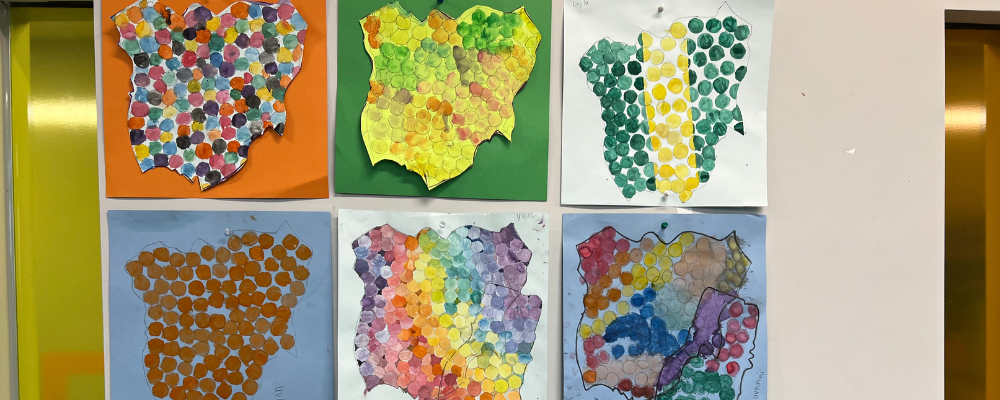 World Tour Stop Five: Africa
After their visit to the Middle East, students began their trip to Africa with a fun trivia game to familiarize them with the continent! After that, students explored African literature and art by examining the covers of books by Chinua Achebe, Nelson Mandela, and Wangari Maathai. Using those covers as inspiration, students created their own book covers for an African-inspired story. When they were done, they shared these designs with their classmates and learned more about African authors. From there, students enjoyed a hands-on lesson where they looked at modern art by Ghanaian sculptor El Anatsui and created their own version of his bottle cap art.
Other favorite activities this week included drawing a meal of Soul Food they want to try, reading and discussing African myths, following along with a Step dance routine, and learning about Historically Black Colleges and Universities (HBCUs) here in America!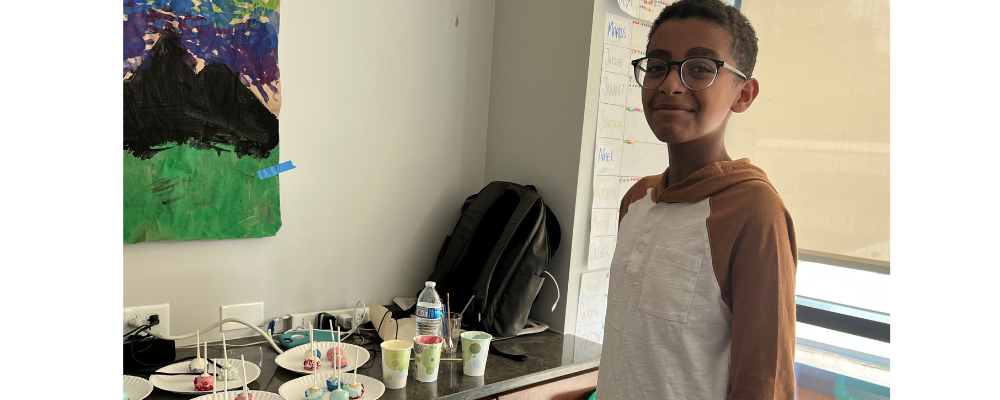 World Tour Stop Six: American Diaspora
Aspire's middle school students led this last leg of the journey! During the earlier weeks of summer camp, they worked hard on creating their own lesson plans and preparing to lead the classes of younger students. What lessons did they teach?
Students took a trip back in time to the Revolutionary War, where they played tug-of-war to demonstrate how unevenly matched the American and British forces were.
To get students moving and engaged, middle school students organized a Dr. Seuss scavenger hunt to learn more about the famous American author. One of the hints was "My story tells about food that's green and you can eat me, but you didn't want to try me at first. I'm hiding where you might prepare something like that." The book was Green Eggs and Ham, and it was hiding in the kitchen!
A highlight of the week was making patriotic cake pops decorated in the colors of the American flag! Middle school students carefully prepared these cake pops in advance and guided younger students through the decorating process.
During a lesson on the Fourth of July and national holidays, students said that if they were to create a national holiday, it would be National Give Your Kid a Dollar Day, National Candy Day, National Soccer Day, National Lemonade Day, and National Buy None Get One Free Day.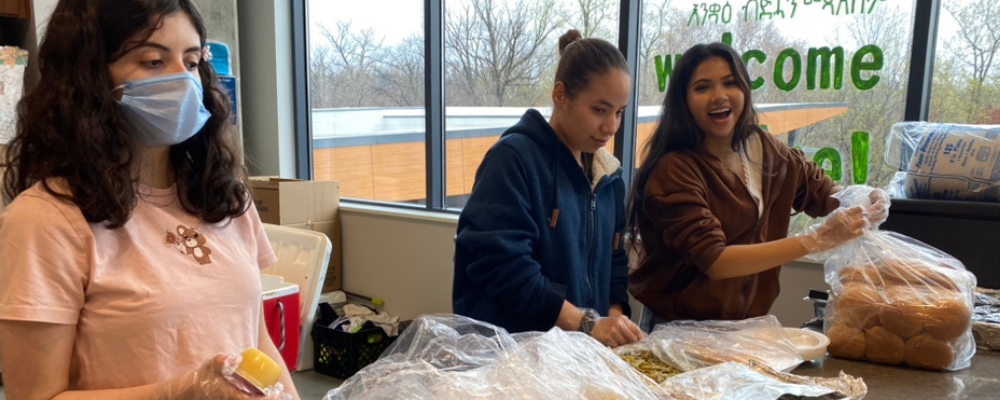 Summer High School Volunteers Making a Difference
A record-breaking number of volunteers helped make Aspire's summer camp possible this year! 34 high school volunteers served over 1,700 hours, dedicating their summer vacation to helping Aspire give our students a life-changing summer. Our high school volunteers are instrumental in preparing and delivering lunches and snacks to students, assisting AmeriCorps members with daily classroom activities, and reading with students to help them improve their literacy skills. Thank you, volunteers!