Notes from Camp: Weeks Three and Four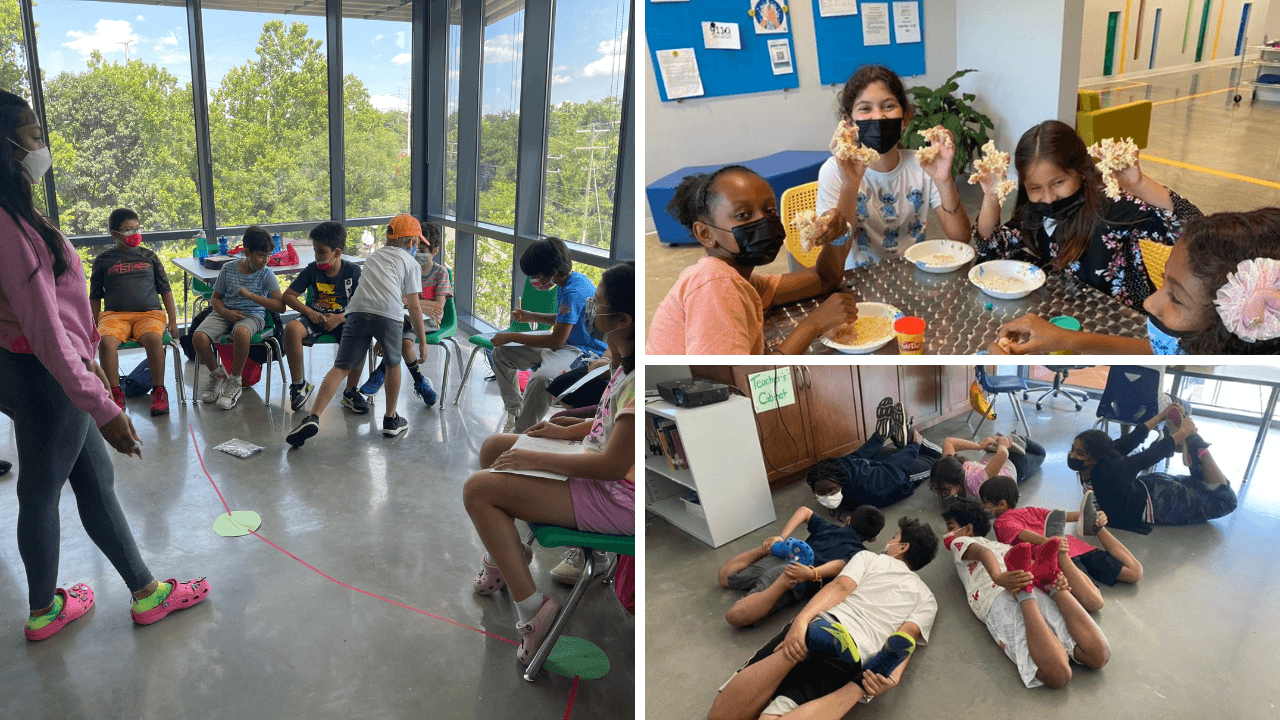 It's hard to believe that we're already more than halfway through our summer learning camp. During our full-day programming, students have the opportunity to participate in various hands-on projects, connect with their peers, and engage in different types of lessons that prevent learning loss. Despite the heat, students participated in numerous activities to keep them engaged in learning throughout the day, such as special guest visits and opportunities to apply their learning and share it with their classmates.
Week Three Highlights
Week three's theme was written and print communications, including advertisements, poetry, newspapers, and books. Students' favorite activity was the haiku lesson, where they walked to the creek to write their own haikus about nature. Many wrote multiple haikus on things like the sky, seasons, trees, water, and clouds.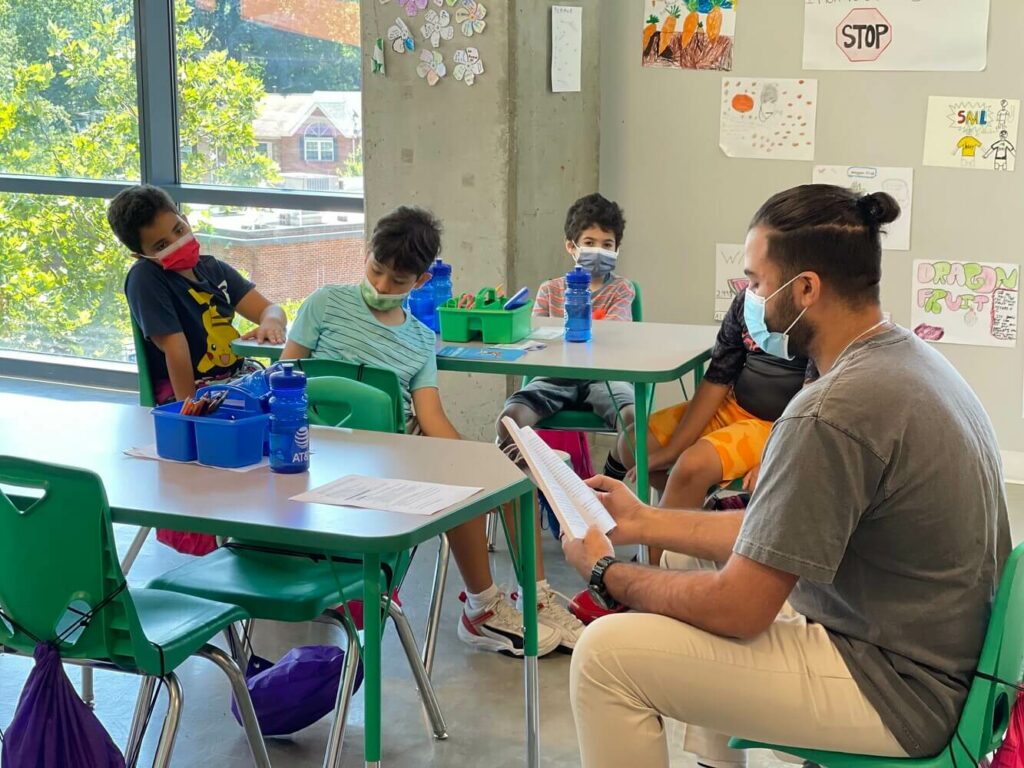 We had an exciting visit from Shout Mouse Press authors. Shout Mouse Press is a nonprofit writing and publishing program dedicated to amplifying under-heard youth voices. They've published over 500 young authors and are dedicated to supporting young authors from communities who are disproportionately targeted because of their identities.
The visiting authors talked to Aspire! students about their books and life experiences, covering important topics like racism, immigration, and fluidity of cultural identity. Aspire! students asked many engaging questions about the process of publication and the authors' culture. Aspire! students now believe they too can write a book and that their story and voice matter.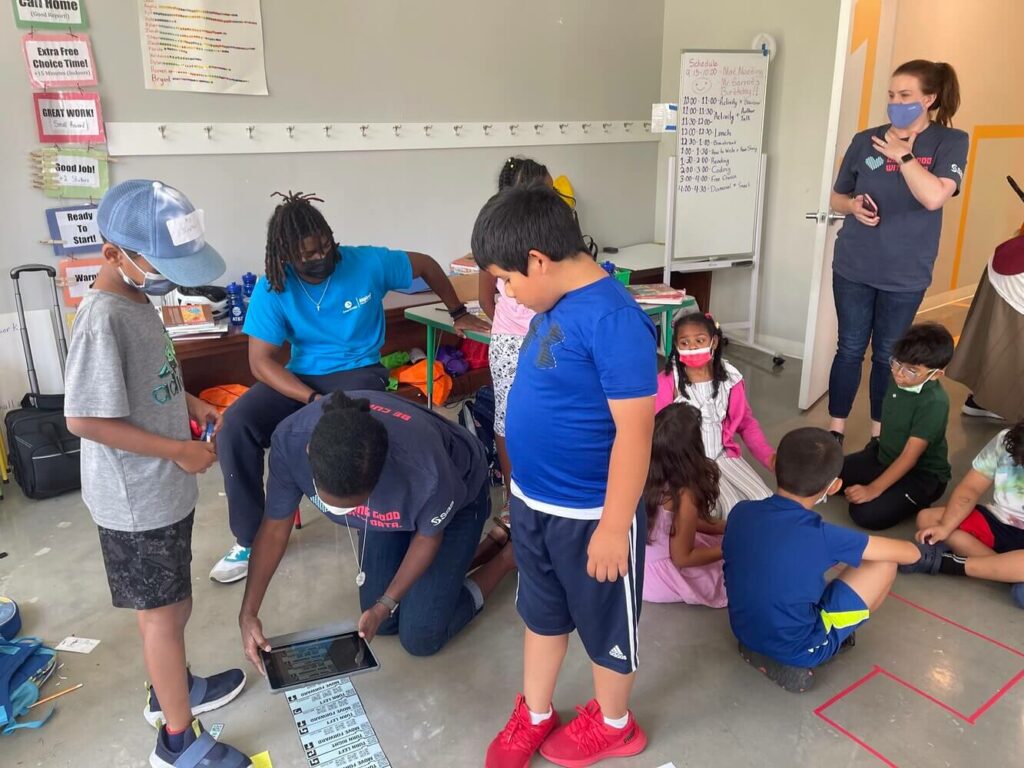 For STEM (Science, Technology, Engineering, Math) Day, volunteers from SAS Federal, an analytics solutions business, assisted with a coding activity. In small groups, students worked together to create an escape route for a small robot.
Spotlight Story: Reading Success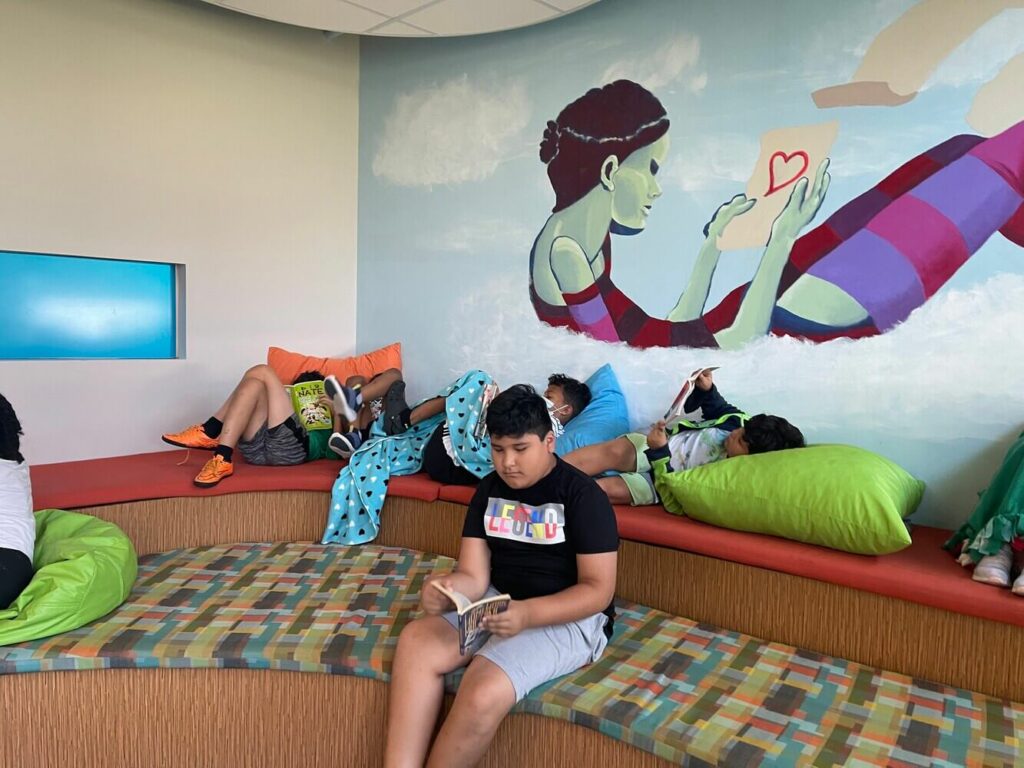 "I started reading with Oliver on the first day of program – at that time we were reading books with one syllable words and only a few words to a page. We've read together every day since then. The more we read together the more confident he became in himself. Only three weeks into program he read almost all of Green Eggs and Ham by himself with minimal help. At the end of reading that day he was dancing around the room saying 'I did it! I did it!'" – Franci, AmeriCorps member
Week Four Highlights
Audio and music were the theme for week four, which included units on music and songwriting, radio, and podcasting. The students had a great time creating their own melodies for a song using SoundTrap and sang Stevie Wonder's As to put what they learned about singing and reading music into practice.
Students also learned about podcasts and despite some initial skepticism about how fun listening to "just some people talking" could be, they had a great time brainstorming ideas for their own podcasts. The most popular podcast focus among students was food, especially their favorite food… candy. Students learned about the history of radio and how it works, including the difference between FM and AM, while also contributing their unique voice to a podcast of their own.
Student Voices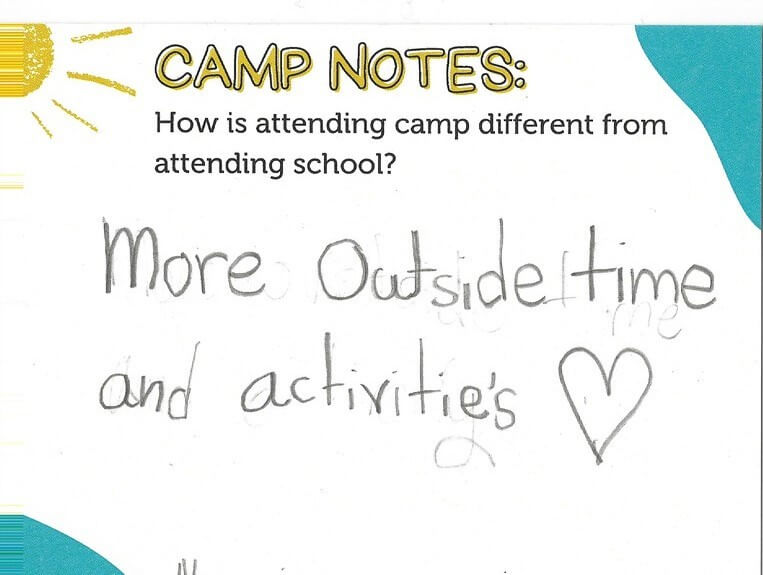 This year's summer camp theme is communications, so we're putting a special emphasis on student voices. After distance learning and the pandemic, many of our students missed skill development in topics like classroom behavioral norms, handwriting, and communicating with their peers.
Aspire! works with students to create a fun learning environment where they can develop these skills, such as through our camp notes. Students complete a postcard each week, take them home to their families to share what they learned, and connect their experiences at camp to their life at home and in their community.