Aspire!'s 2022 Camp Theme Is… COMMUNICATIONS!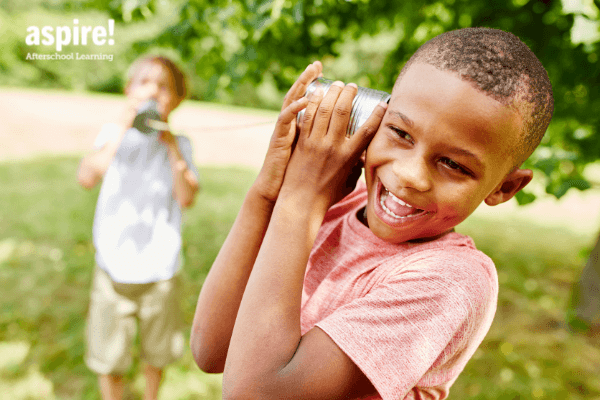 Aspire! will open our doors this June to over 100+ historically underserved Arlington students in grades 3rd through 8th for six weeks of high-quality, full-day summer learning camp at NO COST to their families. As parents look for help to give their children every opportunity to recover from pandemic-related learning loss, the need for Aspire! 's program has grown dramatically. Enrollment for our 2022 summer program is already at a record-setting high with an active waitlist.
Aspire! 's talented and dedicated program team designs a new summer camp theme each summer to enrich our programs, reinforce critical learning needs observed during the school year, and keep activities fresh for returning students.
The year's theme is inspired by the learning loss our program team observed in students' communication and literacy skills due to the pandemic and distance learning.
This summer, Aspire! students will further develop and enhance crucial literacy skills as they explore the communication methods they encounter in their everyday lives. Students will engage in hands-on learning activities, including podcasting, creative writing, journalism, video production, graphic design, and photography.
These camp activities will provide historically underserved students with the opportunity to share their unique voice, culture, stories, and experiences, while also building academic and critical thinking skills that will stay with them for a lifetime.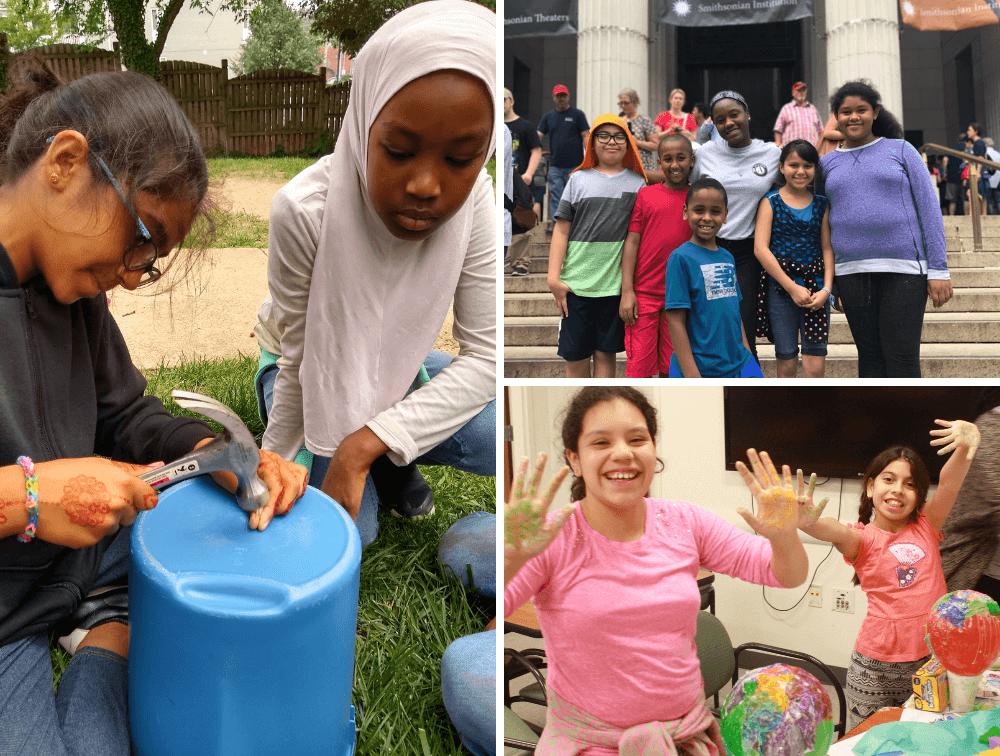 Past camp themes included "Through the Decades," where students explored important scientific discoveries of the past 50 years. In the summer of 2021, students explored "Careers and Professions" to learn about future opportunities outside of their everyday social exposure. Students explored STEM professions through lessons about famous scientists and engineers and put the profession to practice through hands-on learning opportunities. Students had a competition to see which group could construct the most stable dam, and built model Mars Rovers from kits that we received from Virginia Tech.
Aspire! 's summer camp provides a wide variety of enriching learning opportunities for our students, including:
Social Emotional learning and lessons to address pandemic-related stress, increase overall feelings of welding, and tools to manage big feelings in positive ways.
Field trips give students opportunities to learn about cultures, explore their community, and gain important historical knowledge to apply to their education.
Hands-on, experiential lessons that promote growth and accelerate academic achievement.
Daily literacy, math, and academic lessons to reinforce academic concepts and prevent summer learning loss.
Holistic support, including a daily hot email and a joyful, caring environment that fosters a lifetime love of learning and allows students to build positive friendships and memories that last a lifetime.