Aspire!'s first student showcase a resounding success and sees record opening summer camp enrollment during parent night.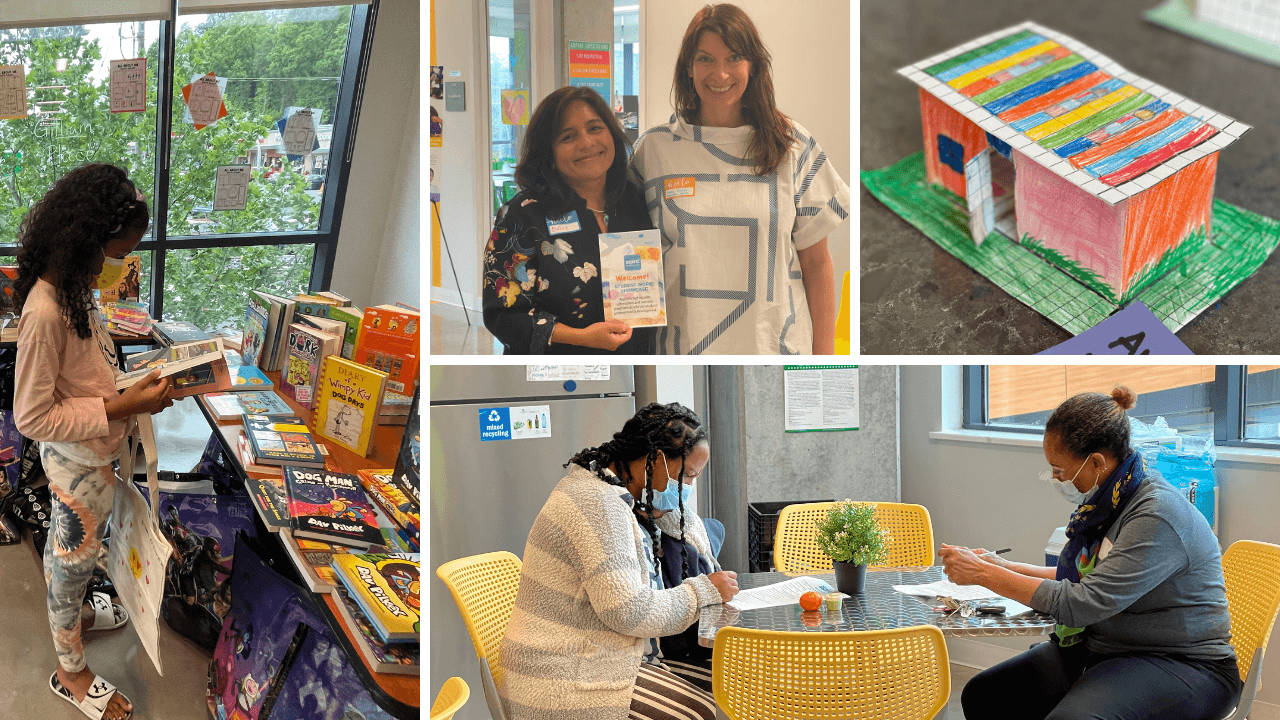 On Thursday, May 5th, Aspire! welcomed new and returning families for a record-setting summer camp registration night, demonstrating the urgent need and demand for quality, out-of-school academic support and summer learning for historically underserved students. Aspire! received 85 camp registrations in two hours for our no-cost to families six-week, full-day educational summer camp and was at capacity within 48 hours.
You can help Aspire! meet this demand by contributing to Aspire!'s Opportunity Fund and to help sponsor a life-changing camp experience for deserving students at NO COST to their families. Donate here: https://www.aspireafterschool.org/donate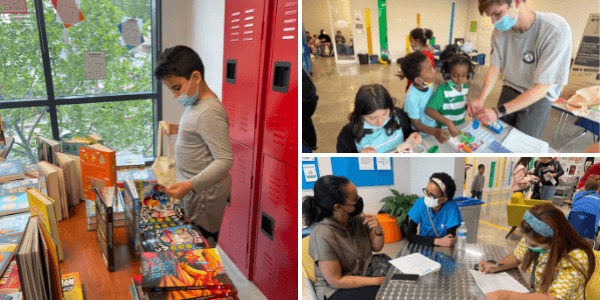 Family Connections
Aspire! students participated in a free book fair to grow their home reading libraries. Thanks to the partnerships and generous donations from the Kiwanis Club of Arlington and Kids Giving at Taylor Elementary, parents, students, and siblings alike took home personally decorated reading bags and books for all ages and interests.
Students proudly shared their projects from throughout the year and gave their parents a tour of our classrooms and library.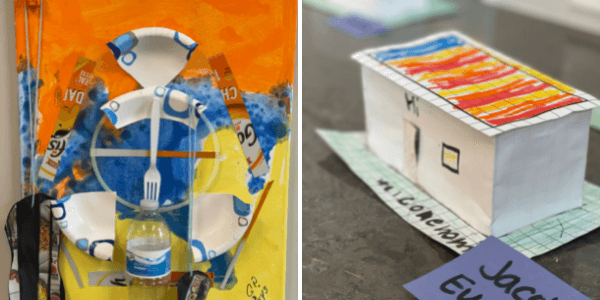 Student Projects
Project based learning is a critical strategy for students to gain hands-on learning opportunities and to apply their literacy, math, and foundational skills in challenging ways.
A few notable projects featured during the May 6th showcase highlighted how students interact with their daily environment. Students explored what happens to trash from recycling to up-cycling by making art and musical instruments. One of our AmeriCorps members, a former jazz singer, helped students learn to listen and collaborate by forming a junkyard band of found objects. Students also created tiny houses, starting with plans on graph paper and building three-dimensional models. While the scale was small, their ideas for their dream homes were big!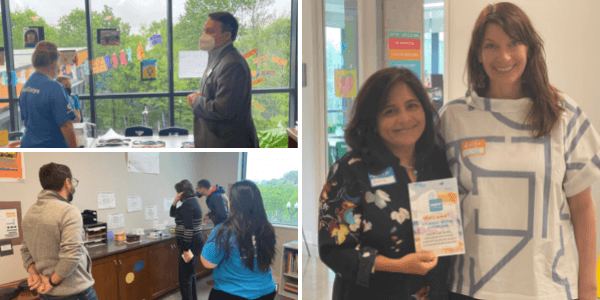 Welcome Back Partners and Guests
On Friday, May 6th, Aspire! opened our doors and welcomed back guests, including many former board members who helped Aspire! get its start at Greenbrier Church over 25 years ago and have helped strengthen and grow our organization to serve more students. We welcomed school, county, and affordable housing partners, as well as many donors, volunteers, and community members dedicated to helping our students become all they Aspire! to be. Thank you!