Returning "Home," Former Aspire! Students Volunteer During Summer Camp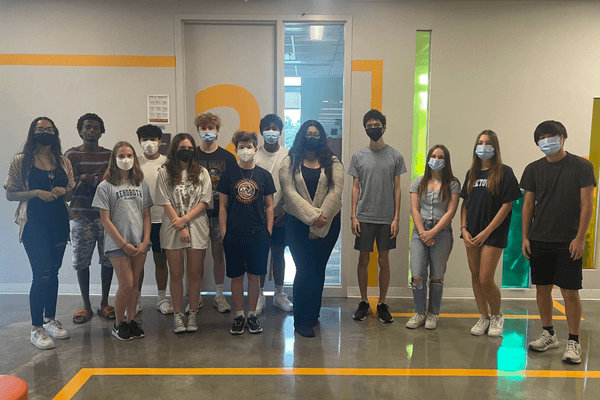 How did you spend your summer vacations in high school? For some of Aspire!'s former students, the answer is volunteering their time to help with our summer camp. Aspire! student alumni, now in high school themselves, volunteered providing 1:1 tutoring to current students on subjects including reading and math and helped with special projects around STEM, art, and this year's camp theme, Communications.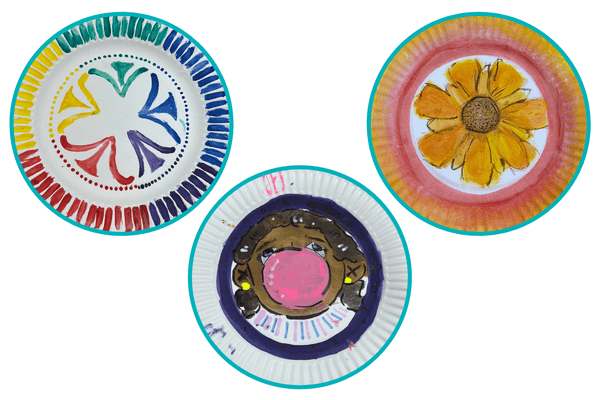 They not only helped us provide the individualized instruction we are known for, they were also role models for the younger students. Our current students enjoyed working with people who had been in their shoes and made beautiful hand-designed paper plate awards to celebrate the high school volunteers' dedication.
Who Are Our Summer High School Volunteers?
Over 50% of our high school volunteers were former Aspire! students who came back to mentor younger students rising through the program now. Throughout their time volunteering, these students had the opportunity to give back to the community, gain experience in a professional setting, and share the love of learning that they developed at Aspire!.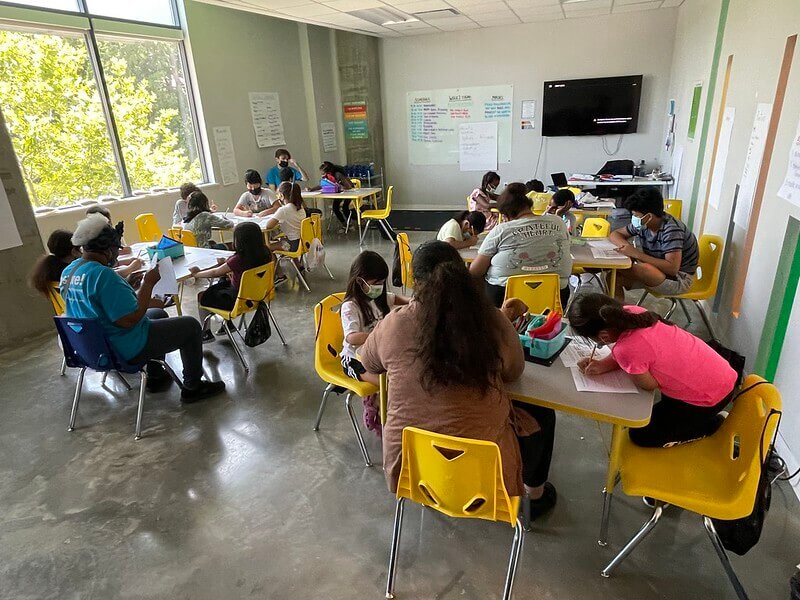 Aspire!'s holistic programming connect the three main pillars of a young person's life: school, out-of-school, and community. Through creating opportunities for former students to stay involved in our work and get involved in community service, we're making sure that our current and former students see the ways that they can contribute.
"Aspire! was like a second home to me as a kid so I loved going there afterschool. It was the highlight of my day." – Shahara
What Did Our High School Volunteers Accomplish?
Even though it was their summer vacation, our high school volunteers stepped up and made a big difference to our students. We had 17 high school volunteers who served approximately 1,000 hours and helped the 110 students during our six-week camp.
In the Words of Our Volunteers
"When I did come to Aspire! when I was younger, I saw the volunteers and I connected with them really well. It did seem like something I would want to do. Now, being the person that the kids look up to and just a role model for them and helping them out, it feels really good." – Anthony
"I definitely needed Aspire! when I was little. It's a good program and it benefits them and me. I grew up still thinking about Aspire!, still wanting to come back." – Kimberly
"When I first came to Aspire! I was the shy quiet kid, and then I got to branch out and find my voice and I made a lot of friends. I got close with the volunteers and that connection really helped me." – Heaven
Thank You, Volunteers!
We're so happy to have such a large number of volunteers who help instill a love of learning in the Aspire! students of today. Our work relies on community-minded and dedicated people like them, who are setting a great example for our students.
"I was pleased to see so many former Aspire! students come back and volunteer for our summer camp. They did an incredible job helping us serve lunch, read with students, and help students complete their projects and activities. It's great to see students that benefited from Aspire! give back to this cohort of students and it's a testament to the strong community that we have built here." – Anna Faulkner, Program Director
Thank you, high school volunteers, for all of your time, energy, and commitment! We couldn't do it without you and it means so much to current students to have you as role models.